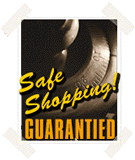 Is This Bottle Corked? The Secret Life of Wine
Kathleen Burk and Michael Bywater



Retail Price: $19.99
WCT Price: $13.59
You Save: $6.40 (32%)

Availability: Usually ships within 24 hours.

Format: Hardcover, 208pp.
ISBN: 9780307462916
Publisher: Harmony
Pub. Date: September 8, 2009

Dimensions (in inches): 8.3 x 5.8 x 0.9
Item No: 9780307462916

Average Customer Review:





Order This Book!







Secure Order Guarantee



Description
From The Publisher:


We've all come across those suave, confident, and all-so-knowing books that tell us precisely what to drink with which dish, how to swirl, sniff, slosh, and pronounce on our wine, and, above all, how to impress our friends and business associates with our expertise.

Well, this is not one of those books. Is This Bottle Corked? is something different: a book that poses–and answers–the really important questions about wine.

What was Falstaff drinking when he called for more sack?
What was actually drunk at Plato's Symposium?
When is rot "noble"?
Who was the first American connoisseur of wine–it wasn't George Washington, but speaking of the general, what was his favorite wine?
Why on earth do wine connoisseurs talk like that?
Was Pliny the Elder the first Robert Parker?
Why do we drink to forget–and why doesn't it work?

These and many other intriguing, amusing, and curious questions are answered within, guaranteeing the reader a "Yes, but did you know . . .?" for every occasion at which a cork is drawn.

Best read with a glass of aged German riesling, or perhaps a soft, consoling Constantia (recommended by Jane Austen for heartbreak and, to boot, gout) or maybe even a glass of St. Anne's Rhubarb and Ginger Wine, this book is as much for bon vivants and those of us who just enjoy a good bottle or two as for the committed oenophile.

Simply open, pour, and relax.

Reviews
"As appealing to wine-lovers as it is to the simply curious–and to those who like to start their sentences, 'Ah yes, but did you know . . . ?'–Is This Bottle Corked? answers the really important questions about wine. . . . Best read with a glass of good Pomerol, or perhaps a soft consoling Constantia, this book is as much for those who just enjoy a good glass as it is for committed oenophiles."

—Harpers Wine and Spirit Weekly



"A compilation of amusing and curious stories about wine."


—Times (London)



"As fascinating and quirky as the wine it celebrates."


—Oxford Times



Plenty here that will deepen and enrich even a developed understanding of wine."


—Giles Kime, Times Literary Supplement



"This book is actually fun and tells you things you didn't know about everything wine-connected. . . . Read it and then instead of being a wine dullard you can be the drinker with the facts."


—Diplomat





About the Author
Kathleen Burk was born and raised in California and, as the daughter of a grape farmer, has wine in her bones. While at the University of California at Berkeley, she traveled around Napa Valley tasting wine, riding pillion on a 750cc motorcycle. At Oxford she discovered European wines, to which she is devoted. She has a Diploma in Wine and Spirits, writes for the World of Fine Wine, and is a judge for the International Wine and Spirits Competition. She is the Professor of Modern and Contemporary History at University College London and the author of Old World, New World: Great Britain and America from the Beginning.

Michael Bywater is an author, broadcaster, and culture critic. He writes for the Independent, the Daily Telegraph, the Sunday Times, and a host of other periodicals. He is also a regular broadcaster for the BBC, development executive at Studio Lambert TV in London, and intermittently teaches tragedy at the University of Cambridge. He is author of Lost Worlds: What Have We Lost, and Where Did It Go? and Big Babies: Or: Why Can't We Just Grow Up? He is currently writing a book on male friendship, A Fine Bromance.

Table of Contents

Find Items On Similar Subjects

Wine Wise: Your Complete Guide to Understanding, Selecting, and Enjoying Wine