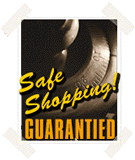 Wine Wise: Your Complete Guide to Understanding, Selecting, and Enjoying Wine
Steven Kolpan, Brian H. Smith and Michael A. Weiss



Retail Price: $29.95
WCT Price: $20.35
You Save: $9.60 (32%)

Availability: Usually ships within 24 hours.

Format: Hardcover, 368pp.
ISBN: 9780471770640
Publisher: Wiley
Pub. Date: October 13, 2009

Dimensions (in inches): 10.9 x 8.6 x 1.4 inches
Item No: 9780471770640

Average Customer Review:



Order This Book!







Secure Order Guarantee



Description
From The Publisher:


Are point-system ratings a reliable way to choose wines? Is a $50 Bordeaux invariably better than a $15 Cabernet Sauvignon from Chile? Does a screw-cap indicate a poor-quality wine? Should you always serve white wine with seafood? Are rosés and blush wines déclassé? If you answered "yes" to any of these questions, you need to read WineWise.

Written by three renowned wine professors at The Culinary Institute of America, WineWise gives you the knowledge and confidence you need to get more enjoyment out of wine. It shows you how to get past conventional wisdom and wine snobbery, broaden your wine horizons, and find delicious, affordably priced bottles that make everyday meals more pleasurable.

Illustrated throughout with full-color maps and photographs and written in a lively, down-to-earth style, WineWise gives you a complete course in wine basics. You'll find out what goes into making wine and why some wines cost $5 while others cost $500 (hint: stratospheric prices have more to do with scarcity than quality). You'll learn about all of the major wine grapes and take a grand tour of the world's wine regions, including Canada, Greece, and other up-and-coming locales that are now producing impressive wines. You'll explore the ins and outs of pairing wine with food (in a pinch, sparkling wine and Pinot Noir go with almost everything), discover how to navigate a restaurant wine list and avoid rip-offs (some places actually charge a 500% mark-up!), and learn how to organize your own home wine tasting.

Most of all, WineWise teaches you how to trust your taste buds and follow your nose to wines that you truly enjoy. The book is peppered with tips and advice that you'll find nowhere else—surprising insights that encourage you to step off the beaten path and explore all that the world of wine has to offer. To help you in your journey, the authors offer their own personal lists of great WineWise bargains—more than 650 mostly $15-and-under bottles from around the world. With this cornucopia of terrific choices and the savvy guidance WineWise provides, you have everything you need to boost your wine IQ and get more pleasure out of every bottle you drink.

Reviews
"In WineWise, Steven Kolpan, Brian Smith, and Michael Weiss have written a book for wine-loving consumers who have no ambitions to become sommeliers, collectors, or connoisseurs, but who nonetheless want to know what wine to look for (including how to read the label), how to enjoy it, where to find it, and when. The tone here is casual, quirky, even amusing, but not a word or sentence is extraneous, no detail is unnecessary. Enjoy the conversations in this book, go forth, and be vintage-challenged no more."

—Jerry Novesky, Editor, The Valley Table



"WineWise contains, in an amazingly comprehensive, easy-to-read, and concise fashion, practically everything that I took my entire professional career to learn. Reading it will make wine more engaging for anyone who ever orders a glass of wine in a restaurant, but also will build confidence in the seasoned professionals who, sell, buy, and serve that wine." —Rajat Parr, Wine Director, Mina Group

"Nothing pretentious here. WineWise is fun, friendly, and packed with information on wines of the world, particularly ones that won't break the bank."


—Tara Q. Thomas, Senior Editor, Wine & Spirits



"An authoritative and easy-sipping primer on the world of wine."


—Bryan Miller, former restaurant critic for the new york times





About the Author
Steven Kolpan, Brian H. Smith, and Michael A. Weiss have been professors of wine at The Culinary Institute of America for more than two decades. They have traveled to virtually every wine region of the world and have trained more than 30,000 students to understand and appreciate wine. Together, they are authors of the classic Exploring Wine: The Culinary Institute of America's Complete Guide to Wines of the World. In 2007, Kolpan and Weiss were honored as Wine Educators of the Year by the European Wine Council. Kolpan, a Certified Wine Educator, is also the author of the award-winning A Sense of Place: An Intimate Portrait of the Niebaum-Coppola Winery and the Napa Valley. Smith is also the author of The Sommelier's Guide to Wine. Weiss was awarded the Diploma of Honor from the Corporation des Vignerons de Champagne and inducted into the Confraria, or Brotherhood of Porto.

Founded in 1946, The Culinary Institute of America is an independent, not-for-profit college offering bachelor's and associate degrees, as well as certificate programs, in either culinary arts or baking and pastry arts. As the world's premier culinary college, the CIA has a network of more than 37,000 alumni that includes industry leaders such as Grant Achatz, Jonathan Benno, Anthony Bourdain, Cat Cora, Harold Dieterle, Steve Ells, Todd English, Duff Goldman, Melissa Kelly, Sara Moulton, Charlie Palmer, and Roy Yamaguchi. The college has campuses in New York (Hyde Park), California (The CIA at Greystone, St. Helena), and Texas (San Antonio), as well as a location in New York City (Astor Center, Manhattan). In addition to its degree programs, the CIA also offers courses for professionals and food enthusiasts, as well as wine education. For more information, and a complete listing of program offerings at each site, visit the CIA online at www.ciachef.edu.

Table of Contents

Find Items On Similar Subjects

Exploring Wine: The Culinary Institute of America's Complete Guide to Wines of the World 2nd Edition