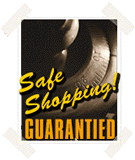 In Search of Bacchus: Wanderings in the Wonderful World of Wine Tourism
George M. Taber




Format: Paperback, 328pp.
ISBN: 9781416562436
Publisher: Scribner
Pub. Date: February 23, 2013

Dimensions (in inches): 9 x 6 x 1.1 inches
Item No: 9781416562443

Average Customer Review:





Description
From The Publisher:


From the award-winning and critically acclaimed author of Judgment of Paris and To Cork or Not To Cork comes a delightful, entertaining, and informative exploration of the thriving world of wine tourism.

George M. Taber set out on the wine lover's ultimate dream: a journey to the twelve most beautiful and fascinating wine-producing regions around the globe. In Search of Bacchus chronicles that experience: the gorgeous landscapes, conversations with winemakers, unforgettable meals, must-do activities, and of course, the taste of the wines. Here he offers suggestions for travelers, commentary on trends in the wine world, charming anecdotes, and recommendations of vintages available in the United States, so that oenophiles at home can live vicariously through his travels.

From the Napa Valley, where the art of wine tourism was perfected, to the deserts of Argentina, to a thousand-year-old monastery in Tuscany, to the famed châteaux of Bordeaux, Taber discusses the history, architecture, and culture of each destination in fascinating detail. He provides insight into the latest in the technology, politics, and business of wine, and uncovers a host of interesting characters who are major figures in their local wine worlds, including a Chilean arms merchant, a German-born Polish refugee living in South Africa, the dynamic woman who started the Wine Tourism Movement in Italy, and many more. Taber blends his own wine in Portugal, bungy jumps in New Zealand, and goes on a safari in South Africa, all in the attempt to quench his thirst for fine wine and adventure.

An accessible blend of wine lore and travel memoir, In Search of Bacchus is another engaging, immersive read from George M. Taber, sure to satisfy wine lovers everywhere.

About the Author
George M. Taber was a reporter and editor with Time magazine in the United States and Europe for 21 years, working in Brussels, Bonn, Houston, Washington, DC, and New York. Stationed in Paris between 1973 and 1976, he reported extensively on French wine and cooking, including a Time cover story on chef Michel Guérard and his nouvelle cuisine. It was during that period that he reported on the Judgment of Paris where California wines were ranked alongside France's best, an event that revolutionized the world of wine. His four-paragraph story about the tasting has been called "the most significant news story ever written about wine". In 2005, Taber wrote a well-researched book on the event, with the goal of "setting the record straight." Taber began his own business newspaper in 1988 and interviewed and wrote about the presidents of both the United States and France.

Find Items On Similar Subjects

Judgment of Paris: California vs. France and the Historic 1976 Paris Tasting That Revolutionized Wine • P