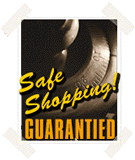 The Billionaire's Vinegar: The Mystery of the World's Most Expensive Bottle of Wine
Benjamin Wallace




Retail Price: $14.95
WCT Price: $10.17
You Save: $4.78 (32%)

Availability: Usually ships within 24 hours.

Format: Paperback, 336pp.
ISBN: 9780307338785
Publisher: Three Rivers Press
Pub. Date: April 14, 2009
Item No: 9780307338785

Average Customer Review:





Order This Book!







Secure Order Guarantee



Description
From The Publisher:

It was the most expensivebottle of wine ever sold.

In 1985, at a heated auction by Christie's of London, a 1787 bottle of Château Lafite Bordeaux—one of a cache of bottles unearthed in a bricked-up Paris cellar and supposedly owned by Thomas Jefferson—went for $156,000 to a member of the Forbes family. The discoverer of the bottle was pop-band manager turned wine collector Hardy Rodenstock, who had a knack for finding extremely old and exquisite wines. But rumors about the bottle soon arose. Why wouldn't Rodenstock reveal the exact location where it had been found? Was it part of a smuggled Nazi hoard? Or did his reticence conceal an even darker secret?

It would take more than two decades for those questions to be answered and involve a gallery of intriguing players—among them Michael Broadbent, the bicycle-riding British auctioneer who speaks of wines as if they are women and staked his reputation on the record-setting sale; Serena Sutcliffe, Broadbent's elegant archrival, whose palate is covered by a hefty insurance policy; and Bill Koch, the extravagant Florida tycoon bent on exposing the truth about Rodenstock. Pursuing the story from Monticello to London to Zurich to Munich and beyond, Benjamin Wallace also offers a mesmerizing history of wine, complete with vivid accounts of subterranean European laboratories where old vintages are dated and of Jefferson's colorful, wine-soaked days in France, where he literally drank up the culture.

Suspenseful, witty, and thrillingly strange, The Billionaire's Vinegar is the vintage tale of what could be the most elaborate con since the Hitler diaries. It is also the debut of an exceptionally powerful new voice in narrative non- fiction.




Reviews
"It is the fine details--the bouquet, the body, the notes, the finish--that make this book such a lasting pleasure, to be savored and remembered long after the last page is turned. Ben Wallace has told a splendid story just wonderfully, his touch light and deft, his instinct pitch-perfect. Of all the marvelous legends of the wine trade, this curiously unforgettable saga most amply deserves the appellation: a classic."


—Simon Winchester, author of The Professor and the Madman and A Crack in the Edge of the World



"The Billionaire's Vinegar is the ultimate page-turner. Written with literary intelligence, it has a cast of characters like something out Fawlty Towers meets The Departed. It takes you into a subculture so deep and delicious, you can almost taste the wine that turns so many seemingly rational people into madmen. It is superb nonfiction."


—Buzz Bissinger, author of Friday Night Lights






About the Author
Benjamin Wallace has written for GQ, Food & Wine, and Philadelphia, where he was the executive editor. He lives in Brooklyn. Visit his website at BenjaminWallace.net.



Table of Contents

Find Items On Similar Subjects

Collecting