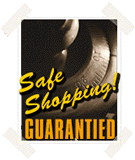 WineSmarts Game
Smarts Co.


Retail Price: $25.00
WCT Price: $10.00
You Save: $15.00 (30%)

Availability: Ships in 24 Hours. Only 5 left.

Size: 6 3/4 in. x 4 3/5 in. x 1 in.; 100 Cards
ISBN: 097218760X
Pub. Date: 2004
Item No: 097218760X ;
Order This Game!








Description
From The Publisher:

WineSmarts makes learning about wine easy and fun!

WineSmarts Cards Volume 1

Designed as a stylish and useful addition to any coffee table, WineSmarts makes a great gift for someone who has just tasted their first glass or teaches their own wine class. You can use these question-and-answer cards by yourself, like traditional flashcards, to learn more about wine and test your knowledge. Or get competitive and use the cards as a party game.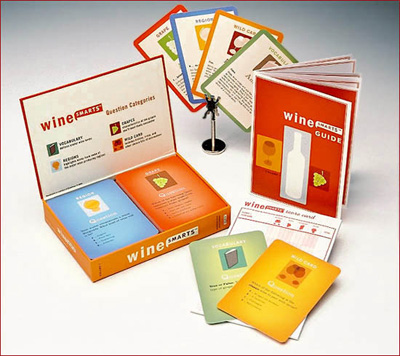 You and your friends can also flip through WineSmarts anytime anywhere, improving your palate and expanding your wine vocabulary wherever you are.

Each separately sold volume contains:
100 WineSmarts question and answer cards. True-false and multiple choice questions cover grapes, regions, vocabulary, and a variety of other wine facts. Cards are attractive, colorful and heavy-weight.
A 12-page guide with essential wine tips.
A score sheet to see how you measure up against yourself or the competition.
WineSmarts Question Categories

Grapes - characteristics of some of the most important grapes you'll encounter
Regions - highlights wines from major wine-producing regions
Vocabulary - defines useful wine terms
Wild Card - includes history, trivia, and other choice bits of information

Find Items On Similar Subjects

Wine Games