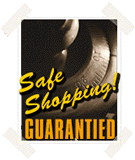 When the Rivers Ran Red: An Amazing Story of Courage and Triumph in America's Wine Country
Vivienne Sosnowski



Retail Price: $26.95
WCT Price: $18.32
You Save: $8.63 (32%)

Availability: Usually ships within 24 hours.

Format: Hardcover, 256pp.
ISBN: 9780230605749
Publisher: Palgrave Macmillan
Pub. Date: June 9, 2009

Dimensions (in inches): 9.3 x 6 x 1.1 inches
Item No: 9780230605749

Average Customer Review:





Order This Book!







Secure Order Guarantee



Description
From The Publisher:


Today, millions of people around the world enjoy California's legendary wines, unaware that 90 years ago the families who made these wines--and in many cases still do – turned to struggle and subterfuge to save the industry we now cherish. When Prohibition took effect in 1919, three months after one of the greatest California grape harvests of all time, violence and chaos descended on Northern California. Federal agents spilled thousands of gallons of wine in the rivers and creeks, gun battles erupted on dark country roads, and local law enforcement officers, sympathetic to their winemaking neighbors, found ways to run circles around the intruding authorities.

For the state's winemaking families--many of them immigrants from Italy--surviving Prohibition meant facing impossible decisions, whether to give up the idyllic way of life their families had known for generations, or break the law to enable their wine businesses and their livelihood to survive. Including moments of both desperation and joy, Sosnowski tells the inspiring story of how ordinary people fought to protect to a beautiful and timeless culture in the lovely hills and valleys of now-celebrated wine country.

Reviews

About the Author
Vivienne Sosnowski has been an editorial director of newspapers, including the Washington, D.C., Examiner and the San Francisco Examiner. A gifted photographer whose portraits of wine country pioneers were the genesis of this book, she divides her time between a home in the vineyard county of Sonoma and another in Vancouver, Canada.

Table of Contents

Find Items On Similar Subjects

Title Index