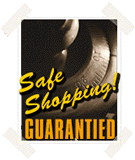 Dinner at Mr. Jefferson's: Three Men, Five Great Wines, and the Evening That Changed America
Charles A. Cerami



Retail Price: $15.95
WCT Price: $11.95
You Save: $4.00 (25%)

Availability: Usually ships within 24 hours.

Format: Paperback, 288pp.
ISBN: 9780470450444
Publisher: Wiley
Pub. Date: June 9, 2009

Dimensions (in inches): 8.7 x 5.6 x 0.8 inches
Item No: 9780470450444

Average Customer Review:





Order This Book!







Secure Order Guarantee



Description
From The Publisher:


The first United States Congress was in session and George Washington had just completed his first year as president when a sudden threat struck his office. It became clear that his two top aides—Secretary of State Thomas Jefferson and Treasury Secretary Alexander Hamilton—were starting a deadly feud. Their views of the country's future were appallingly different. Jefferson and his closest friend, James Madison, father of the Constitution, wanted the old thirteen states to keep many of their former powers while Hamilton insisted that the federal government be supreme. As new plans for the growing nation were being made, Jefferson and Madison opposed Hamilton's daring proposals at every turn. Washington warned them that their feud put the country in danger of collapsing. Jefferson was at the lowest point of his life, fighting headaches and depression. Could anything prevent these former Revolutionary allies from destroying the fledgling republic they had worked so hard to create? Yes! One very small, very perfect dinner party.

In Dinner at Mr. Jefferson's, you'll discover a little-known and fascinating event in American history that settled two issues that inflamed the nation in a single compromise. The rapid results that flowed from this two-part agreement would bring the great American expansion to come. You'll meet three of the nation's most famous founding fathers, each already revered for his role in the Revolution and the founding of the Republic, and each a close adviser to President Washington: Thomas Jefferson, freshly arrived from Paris after five years as ambassador to France and newly installed as America's first secretary of state; James Madison, Jefferson's former protégé and best friend, the driving force of the Constitutional Convention, now a member of Congress and an important unofficial member of the administration; and finally, Alexander Hamilton, war hero, Washington's favorite, and collaborator with Madison in writing the Federalist papers. Officially the secretary of the treasury, Hamilton was quietly involved in foreign affairs as well. Now Madison and Jefferson feared that he intended to turn the president into a king and appoint himself as Washington's successor.

Author Charles Cerami offers insightful explanations of the issues that nearly tore the young nation apart and explains how Jefferson's years in Paris had shown him the role fine wines and delicious food could play in easing tense moments in difficult negotiations. Cerami's dazzling account of this elegant evening comes complete with detailed descriptions of the wines served and each course of the dinner—including recipes.

It is impossible to imagine what America would have become without the often reluctant cooperation of these three great leaders. Dinner at Mr. Jefferson's offers a rare glimpse into the unique and unheralded evening that made that cooperation possible. It offers delightful and compelling reading for anyone interested in American history, politics, fine dining, or all of the above.

Reviews

About the Author
Charles A. Cerami is the author of several popular histories, including the New York Times extended bestseller Jefferson's Great Gamble, Young Patriots, Benjamin Banneker, and other books.

Table of Contents

Find Items On Similar Subjects

Title Index