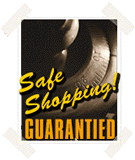 Bordeaux Chateaux: A History of the Grands Crus Classes 1855-2005
Franck Ferrand




Retail Price: $60.00
WCT Price: $42.00
You Save: $18.00 (30%)

Availability: Usually ships within 24 hours.

Format: Hardcover, 320pp.
ISBN: 2080304585
Publisher: Flammarion
Pub. Date: December 2004

Dimensions (in inches): 12.4 x 11.0 x 1.4 inches
Item No: 2080304585

Average Customer Review:





Order This Book!







Secure Order Guarantee


View Photographs from the Book








Description
From The Publisher:

A historical tour of the most prestigious chateaux in the world's most popular wine-making region, Bordeaux Style brings the reader into the intimate interiors and tasting rooms of the chateaux. From gleaming black-and-white floor tiles to the graceful shadows cast by stone arches, from luxurious residences to musky wine cellars, these stunning photographs offer a taste of the rich culture behind these grand wines.

In collaboration with Bordeaux's elite Conseil des Grands Crus Classés, this book is published to coincide with the 150th anniversary of the prestigious Grands Crus Classés wine classification system, created by Napoleon III for the 1855 Universal Exhibition in Paris. The original chateaux, selected for their excellence in wine making, included 61 from the Médoc region. The quality of their wines has stood the test of time remarkably well; and while many vineyards have changed hands-some several times over-the classification is still by and large a guarantee of excellent quality.



Reviews


About the Author
Franck Ferrand is a connoisseur of decorative art and the author of Jacques Garcia: Decorating in the French Style (Flammarion, 1999).

Hugh Johnson is Britain's bestselling wine writer and is famous for his ability to make the most complicated details accessible to the reader and for his sense of humor. He is the author of numerous books on fine wine including The World Atlas of Wine and is currently president of the 243-member Circle of Wine Writers.



Table of Contents

Find Items On Similar Subjects

Bordeaux : A Consumer's Guide to the World's Finest Wines