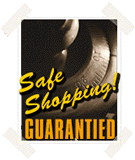 The Botanist and the Vintner : How Wine Was Saved for the World
Christy Campbell




Retail Price: $14.95
WCT Price: $10.15
You Save: $4.80 (32%)

Availability: Usually ships within 24 hours.

Format: Paperback, 360pp.
ISBN: 9781565125285
Publisher: Algonquin Books
Pub. Date: March 25, 2005

Dimensions (in inches): 8.6 x 5.5 x 1.3 inches
Item No: 156512460X

Average Customer Review:





Order This Book!







Secure Order Guarantee



Description
From The Publisher:

In the mid-1860s, grapevines in southeastern France inexplicably began to wither and die. French botanist Jules-Émile Planchon was sent to investigate. Magnifying glass in hand, he discovered that the vine roots were covered in microscopic yellow insects. The aphids would be named Phylloxera vastatrix—"the dry leaf devastator. "Where they had come from was a mystery.

Soon the noblest vineyards in Europe and California came under biological siege. No one could slow phylloxera's maddening, destructive pace. The French government offered a prize of three hundred thousand gold francs for a remedy, and increasingly bizarre suggestions flooded in. Planchon believed he had the answer and set out to convince the skeptical wine-making and scientific establishments. Aided by the American entomologist Charles Valentine Riley and a decade of research into the strange life history of the insect, Planchon at long last proved that the remedy rested within the vines themselves.

The Botanist and the Vintner is an astonishing account of one of the earliest and most successful applications of science to an ecological disaster. And even now, the story continues as new strains of phylloxera attack vineyards in France, California, and New Zealand.




Reviews
In 1864, France's wine industry was in mid-boom and on the verge of facing a modern crisis: an ecological disaster brought on by global trade. Samples of American grapevines carried Phylloxera vastatrix, a tiny aphid to which they were resistant, to France, whose vineyards were devastated by it. In this detailed, well-researched book, British journalist Campbell weaves the social and ecological strands of the upheaval together: its nearly unnoticeable beginnings, when vines in a single vineyard in the south of France began losing leaves in midsummer; the devastation of millions of acres of vineyards and with them the livelihood of small farmers; the search for the cause, full of mistakes and dead ends; the search for the cure, equally flub-filled and as often driven by superstition as empiricism; and, finally, the transatlantic solution. Even the taste of French wine was in danger, because the sturdy American vines produced appalling wine. Portraits of the researchers who carried the day, colorful quotes and occasional cliffhangers produce a story lively enough for amateur wine lovers and armchair historians. It's also a good summary for wine makers and enologists, with a clear discussion of the elaborate life cycle of the aphid, a fascinating look at the pride and prejudice that drove French wine makers and brief coverage of the Phylloxera crisis in California during the 1990s. Illus.


—Publishers Weekly, Copyright © Reed Business Information, a division of Reed Elsevier Inc. All rights reserved.



"All the elements of a good thriller.... A good read."


—The Sunday Times (London)






About the Author
Christy Campbell is a British writer and journalist. He has written for the Sunday Telegraph since 1990, when he joined as defense correspondent. He has produced a series of special supplements for the Telegraph on twentieth-century history.



Table of Contents
| | | |
| --- | --- | --- |
| | Maps | ix |
| | Glossary | xiii |
| | Prologue | xvii |
| | PART ONE: Denial | 1 |
| | PART TWO: Anger | 81 |
| | PART THREE: Acceptance | 181 |
| | Acknowledgements | 273 |
| | Chronology | 275 |
| | Sources | 283 |
| | Bibliography | 297 |
| | List of Illustrations | 307 |
| | Index | 311 |

Find Items On Similar Subjects

Noble Rot: A Bordeaux Wine Revolution