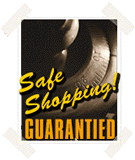 The Accidental Connoisseur : An Irreverent Journey Through the Wine World
Lawrence Osborne




Retail Price: $25.00
WCT Price: $15.00
You Save: $10.00 (40%)

Availability: Usually ships within 24 hours. Only 1 left.

Format: Hardcover, 272pp.
ISBN: 0865476330
Publisher: North Point Press
Pub. Date: March 2004

Dimensions (in inches): 8.5 x 5.8 x 0.9 inches
Item No: 0865476330

Average Customer Review:





Order This Book!







Secure Order Guarantee



Description
From The Publisher:

What is taste? Is it individual or imposed on us from the outside? Why are so many of us so intimidated when presented with the wine list at a restaurant? In The Accidental Connoisseur, journalist Lawrence Osborne takes off on a personal voyage through a little-known world in pursuit of some answers. Weaving together a fantastic cast of eccentrics and obsessives, industry magnates and small farmers, the author explores the way technological change, opinionated critics, consumer trends, wheelers and dealers, trade wars, and mass market tastes have made the elixir we drink today entirely different from the wine drunk by our grandparents.

In his search for wine that is a true expression of the place that produced it, Osborne takes the reader from the high-tech present to the primitive past. From a lavish lunch with wine tsar Robert Mondavi to the cellars of Marquis Piero Antinori in Florence, from the tasting rooms of Chateau Lafite to the humble vineyards of northern Lazio, Osborne winds his way through Renaissance palaces, $27 million wineries, tin shacks and garages, opulent restaurants, world-famous chais and vineyards, renowned villages and obscure landscapes, as well as the great cities which are the temples of wine consumption: New York, San Francisco, Paris, Florence, and Rome. On the way, we will be shown the vast tapestry of this much-desired, little-understood drink: who produces it and why, who consumes it, who critiques it? Enchanting, delightful, entertaining, and, above all, down to earth, this is a wine book like no other.




Reviews
The number of serious wine books published in recent years can be counted on one hand—which makes Osborne's funny and erudite tale all the more welcome. Structured as a traditional quest, it stems from an insecurity of the author's English childhood: "I do not trust my own taste." So he embarks, Quixote-like, on 11 adventures in the wine world, jetting from France to California, then Italy, hoping to plumb the mystery of why someone would spend $600 on a bottle of fermented grape juice. At every step, Osborne, who's written for the New York Times Magazine, Lingua Franca and other publications, trains his reporter's eye—previously honed in books like American Normal—on both the big picture and telling details. At a comical lunch with viniculture icon Robert Mondavi, Osborne swiftly gets at the importance of his contribution to the industry, while also squeezing in the apt observation that Mondavi's wife, Margrit, reminds him of German filmmaker Leni Riefenstahl, "at once coquettish and dominant." Despite the miles logged, Osborne's journey is primarily an intellectual one, and his writing will be appreciated by high-minded readers: "Wine is always the lightning conductor of an irrepressible and often iniquitous cosmopolitanism." By the last chapter, Osborne can't say exactly what Chateau Lafite Rothschild tasted like, and he has just encountered the foulest bottle of his life. But he also sounds strangely contented, because he's found the rare world where aesthetics still matter—even if the terminology and the people who employ it can be maddening.


—From Publishers Weekly Copyright © Reed Business Information, a division of Reed Elsevier Inc. All rights reserved.



Ruminating on the origins of taste, Osborne delves into the current state of the Northern Hemisphere's wine industry. Traveling through Europe and California, Osborne meets both earnest small-vineyard proprietors and powerful wine barons who set the pace for the rest of the industry. Along the way he learns not only the aesthetics of wine but also the economics of it all: how California now sets the standards and how small vineyards prosper only insofar as they position themselves adroitly in the vast worldwide marketplace for wine. The characters Osborne meets are more indelible than zinfandel spilled on white damask: Robert Mondavi, who went to dinner in France and had an epiphany; an Italian nuclear engineer who returned to his family manor, became a vintner, and applied chaos theory to his well-regarded bottlings. But mostly Osborne discovers that taste has succumbed to the exigencies of capitalism's obsession with brands and product synergy. Odd and fascinating facts about wine pepper Osborne's lighthearted yet deeply informed text.


—Mark Knoblauch, Booklist Copyright © American Library Association. All rights reserved



"Funny, provocative, and vastly entertaining."


—Gerald Asher



"A humorous punch in the nose to wine snobs who think money buys good taste."


—Kermit Lynch



"Lawrence Osborne's The Accidental Connoisseur is shrewd, apt, acerbic and often quite crazy. We are carried along equally by the honed criticism and the fine writing."


—Jim Harrison






About the Author
Lawrence Osborne contributes frequently to The New York Times Magazine, Lingua Franca, The New Republic, and Talk, and is the author of Paris Dreambook, The Poisoned Embrace, and American Normal. Born in England, he lives in New York.




Excerpt from The Accidental Connoisseur: An Irreverent Journey Through the Wine World
Excerpt. © 2004 Reprinted by permission. All rights reserved. by Lawrence Osborne North Point Press, a division or Farrar, Straus & Giroux, LLC. All rights reserved.

Introduction: A Matter of Taste

Man's tongue, on the other hand, by the delicacy of its surfaces and of the various membranes which surround it, proves clearly enough the sublimity of the operations for which it is destined.


—Jean Anthelme Brillat-Savarin



I grew up in Britain in the 1970s, before wine became fashionable. Drinking it has therefore never been second nature to me. Like most Catholic children, my first memory of wine is on the altar, and it was always a game to see how much of the sacrament you could gulp down when it was your turn to taste Our Lord's hemoglobin. It was sour, its dim taste mixed up with sickly sensations: the greasy fingers of our priests, cheap pewter goblets, and chewy, bready, polystyrenelike wafers.

I now think this sacred wine was a cheaper Sainsbury's Beaujolais, an economical option in the 1970s retailing for about three dollars a bottle, because with its taste of sour raspberries came also a ghostly scent of ripe bananas, which I have ever after associated with Our Lord's unfortunate decomposition on the Cross.

To many in Britain, wine was exotic, especially in the puritanical small commuter town of Haywards Heath where I grew up just south of London. In those days the dominant British chain wine store was Unwin's, and the Haywards Heath Unwin's was a place to buy crates of Smirnoff and dark blue bottles of Liebfraumilch, but almost nothing else, aside from those three-dollar bottles of Beaujolais. All drinks came under the Arabic word alcohol, essentially reducing them to the level of a chemical sin, and none of them could be bought on Sunday.

The wine store with its windows stuffed with loopy bottles of Mateus rosé in straw flasks was a place of vague iniquity, a place where immigrant Iberian bricklayers perhaps slaked their addictions in secret. In our house, wine was never drunk. Sunday lunch came with sherry and reconstituted fruit drinks, but never a wine. Even the word "wine" struck a strained note in many English gatherings.

This alienation left an inevitable mark. For me, as for most English speakers, wine became a consumer interest, but not an instinctual one. I have always been haunted by the same question: Do I really know what I'm drinking and why? For that matter, how do I know that my own tastes are authentic? Wine is a dangerous game. Wherefore a sinister little hunch always creeps into my mind as I am drinking it: I do not trust my own taste.

* * *

Few things make us more insecure about taste than wine. Some seventy-five thousand different wines made in the world today sustain a $50 billion industry, but there are only a handful of real wine experts to help us sort them out. The language of their expertise may convince us on the page, but only adds to our confusion when we actually taste wine. Their encyclopedias tell us what we're supposed to taste, but never how each of us can appropriate the experience for ourselves. Taste is what defines our personality, but it's as solid as a soap bubble.

What, then, is taste? We secretly pride ourselves on our taste. Yet nothing is more terrifying to contemplate. And no taste is more awkward to contemplate than taste in wine. Wine is the ultimate exercise in this mysterious skill, this nuanced zone of pleasure. Nothing requires more taste than wine. For the greatest wines will provoke the most complex physiological reactions of any foodstuff.

Wine is now one of the dominant consumer fetishes of the Western world, with its own hyperventilating journalistic industry. One is bombarded with wine talk on all sides. Aimé Guibert, the noted French wine maker, has said: "For millennia wine was the center of Western civilization. It has always been a mystery. Today it has been transformed into a commodity."

Wine guides, those irrefutable encyclopedias of taste, are ubiquitous. From Robert Parker's Wine Enthusiast and Wine Buyer's Guide, to Frank Schoonmaker's 1964 Encyclopedia of Wine, to the works of the nineteenth-century connoisseur George Saintsbury and the twentieth-century one Gerald Asher, to Alexis Lichine's classic Encyclopedia of Wines and Spirits and the Larousse Encyclopedia of Wine. So many encyclopedias, so little time!

But there is the rub. Taste is not learned out of books; it is not given from one person to another. Therein lies its profundity. At school, fatuous masters would say of poems they didn't like, using the old Latin saw, De gustibus non disputandum est-there's no accounting for taste. And so there isn't. Taste is like a perverse coral: it grows slowly and inexorably into unpredictable shapes, precisely because it's an offshoot of living itself. Acquiring taste, then, is not a result of study; it's a talent for living life.



Find Items On Similar Subjects

Bacchus and Me: Adventures in the Wine Cellar